dermena® lash care to specjalistyczna linia preparatów dermokosmetycznych kierowana do problemu osłabionych, zniszczonych i przerzedzonych rzęs i brwi. Unikalny skład produktów, oparty o molekułę Regen7, zapewnia właściwą pielęgnację, wzmocnienie i regenerację rzęs i brwi. dermena® lash stymuluje odrastanie, zgęszcza i hamuje wypadanie rzęs i brwi. Polecana jest osobom o oczach wrażliwych.

weak, thinned eyelashes and eyebrows, loss of eyelashes and eyebrows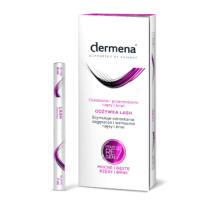 prevents lashes and eyebrows from falling out

stimulates the growth of eyelashes and eyebrows
caring and strengthening lash make-up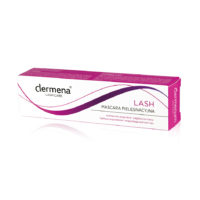 makes lashes stronger, thicker and fuller

prevents the loss of eyelashes and stimulates their growth
ATTRACT ATTENTION WITH YOUR EYES!