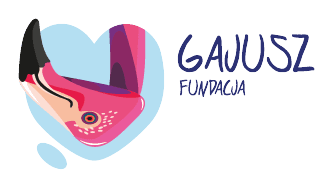 dermena® has been developed not only to meet your hair and skin care expectations. We are perfectly aware that in order to make our cosmetics reach as many people as possible, we ourselves must go all out to achieve this. And it is not all about setting further and further goals that we care about. Sometimes, just being close is enough.

At dermena®, we want to lend a hand to those in need because, as an organisation, we are very down-to-earth and aware that we can bring effective help. In 2020, we rose to this challenge, supporting the GAJUSZ foundation, which collaborates with children's hospitals and parents of children with chronic and incurable diseases to provide medical and psychological aid. We know how difficult it is and that in order to achieve tangible results, we need to work together.

Be close with dermena®

You also can be close and help those who are important to us. Regardless of where you buy Dermena cosmetics, each purchased package with the Gajusz foundation logo means an amount of money is sent to children in need. This way, you support psychological therapy centres, hospices as well as children and their parents who need lawyers, doctors or psychologist because they have found themselves in hardship.

Thank you for your valuable contribution.